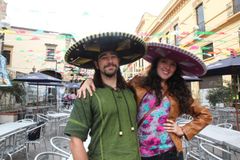 We are quite different, but we have the same enthusiasm for travelling, meeting people from different cultures and learning from different lifestyles.
We are open-minded, out-going, with a good sense of humour and hardworking. Regarding languages, we are comfortable with English and we are learning Portuguese, that's important for us because the basis of communication is language.
We enjoy photography, audiovisual productions and cinema, but specially we are into new challenges.
"Impossible is nothing"